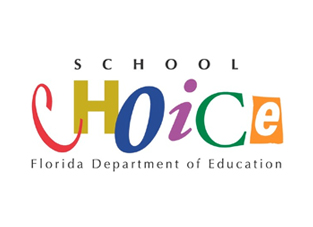 As part of Florida's school choice program, the McKay Scholarship Program for Students with Disabilities allows eligible students with disabilities who are attending school full-time to attend a public or private school of their parents' choice. Eligible public schools – those that have the room and provide the needed services, as identified in the student's individual education plan or 504 accommodation plan – can be located in the student's current district or in an adjacent one, while eligible participating private schools can be located anywhere.
Here are seven germane things:
Applying for a McKay Scholarship is easy and takes only a few minutes: Go to this link and follow the instructions. If assistance is needed, parents can contact the Office of Independent Education and Parental Choice at 1-800-447-1636.
Applying establishes intent to participate in the program, and your school district's McKay administrator has 30 calendar days thereafter to determine if the student is eligible. After the district administrator enters eligibility information, an email is generated and sent to applicants that provide an email address. Those that don't provide an email address can check on the status of their application by visiting the check intent status link and using the confirmation number that was provided when the intent was filed.
Be sure to pay attention to the deadlines, as they're shown on this link. If you miss a deadline and get only a partial scholarship when transferring part of the way through the school year, the student will get the full scholarship for the subsequent years, assuming that the student maintains eligibility (see this link).
Even if the scholarship is approved, parents aren't obligated to use it. If you decide to use it, it only applies to full time enrollment at an eligible school; it cannot be used for tutoring services.
Make absolutely certain that you've applied BEFORE you withdraw your student from public school.
If you've been approved for a McKay Scholarship and enroll in a private school that doesn't take McKay – or if you homeschool your child – you automatically forfeit the McKay scholarship. If that occurs, you have to re-establish your student's 504/IEP AND be in the school system for a minimum of 6 months to become eligible again.
Even after a McKay Scholarship's been approved, students are no longer eligible for the program if they're dismissed from their ESE program or their 504 accommodation plan lapses while they're still enrolled in a public school.
More information on the McKay Scholarship Program for Students with Disabilities can be found here.